These last-minute Halloween costume ideas are cute and cheap, using clothes and materials you already have at home! And if you need more ideas, here are 1000 more to get that Halloween spirit going!
There are two kinds of people: the ones who start planning their Halloween costumes back in July…and then there's us. So before you start scrambling around to find SOMETHING to wear to that Halloween party, let us help you look like you planned it before 5pm this evening 😉
Last-Minute Halloween Costume Ideas
1. Harry Potter/ Hogwarts Students
Graduation robes and black sweaters work great for these costumes! And for wands, you just need a stick from your yard. Everyone will think your costume is MAGICAL!
2. Alvin and the Chipmunks
This is such an easy costume! Grab a red-colored sweater or t-shirt and cut out the letter A (on white or yellow paper). Tape it on and viola! You're Alvin. If you've got two friends tagging along, they can be Simon or Theodore. Add some cute touches like noses or glasses for Simon to make it look like you really planned ahead.
3. M&Ms
This is another sweet DIY Halloween costume! Cut out a white M and tape it to the front of any solid-colored hoodie or t-shirt. Then pack yourself with a fluffy pillow for an easy costume!
4. Bachelor/Bachelorette
This costume just requires a fancy suit or dress and some roses (*you can buy fake ones at the Dollar Tree for $1!) Go up to people at the party and offer them your roses. This is also a great group costume!
5. Magic 8 Ball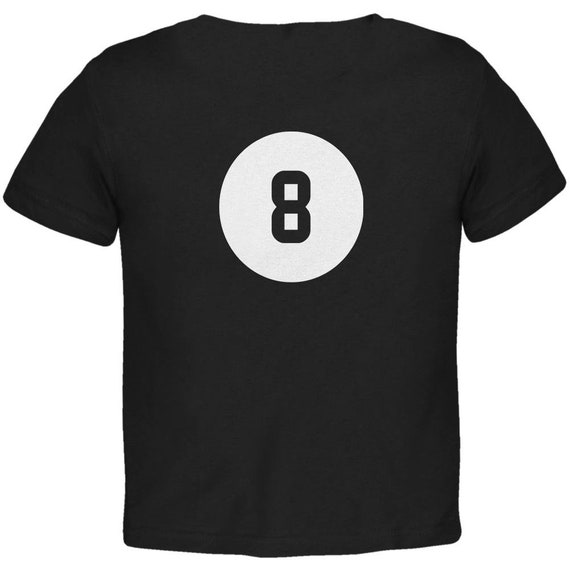 You're in luck with this costume! Again, all it takes is a print out of an 8 and a black shirt. If you want to be really cool, print out the answers on blue triangles and bring them with you to the party. The other guests will love testing their luck on your awesome costume!
6. Princess Bride
Inconceivable! This couple's costume is so easy, yet feels like it was planned in advance! A red dress and gold belt, or black clothes are all you need. For the mask, you just need a black t-shirt to cut holes out of! You're ready to be Princess Buttercup and the Dread Pirate Roberts!
7. Scarecrow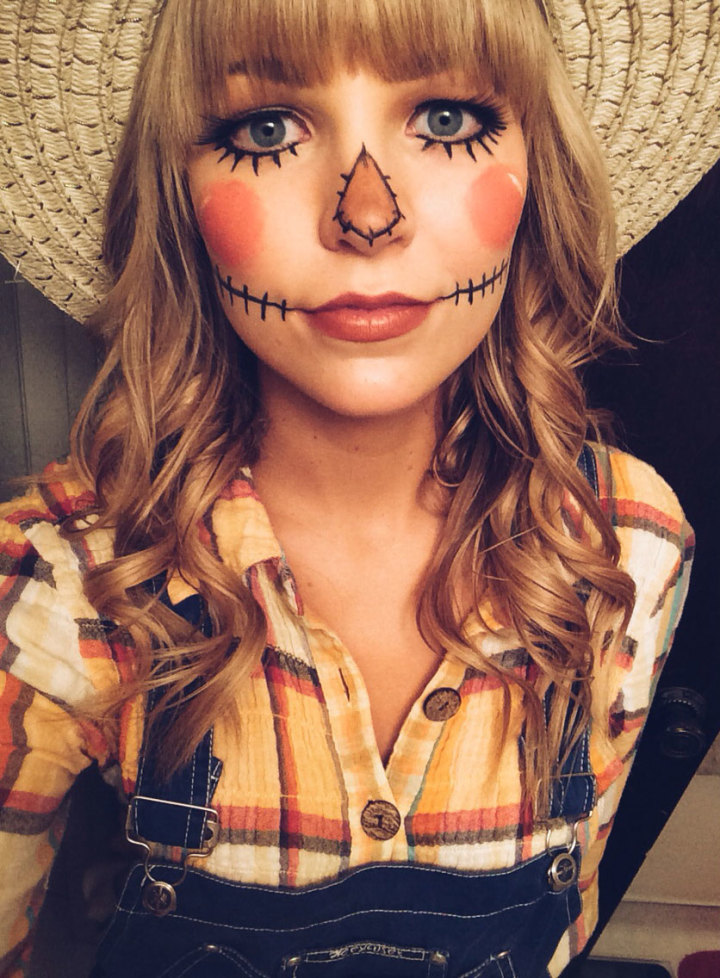 This is a classic costume that is so easy to put together. You don't even need a straw hat! Just a plaid shirt and some jeans or overalls. The makeup is the key, and there are so many tutorials online!
8. Men in Black
There's not much to this costume, except a black suit and some black shades, but everyone will recognize you the second you walk through the door. Yeah, this costume is pretty out of this world 😉
9. Sleeping Beauty
This costume is a dream! (Maybe your boss will even let you have a nap-break!) Just wear a nightgown or a dress with a tiara and an eye mask. Any combo will do!
10. Bob Ross and his "Happy Little Tree"
Create an art pallet, fluff up your hair, and make your partner into a "canvas" or a "tree". Cutting a hole in a pillowcase for your head and arms makes for a great canvas, or you can design a tree using leaves, branches, or flowers.
11. Old Folks
This one's an oldie, but a goodie. If you don't own anything that looks like it came from your grandpa's closet, any thrift store sure will! If you don't want to invest in a wig, then baby powder in the hair is a great alternative!
12. Wind-Up Doll
All you need is a cute dress and a cut-out of the key to tape to your back! (Paper towel rolls are perfect for making this!) Just walk a few steps and then freeze until a friend turns the key to keep you going!
13. "It's Raining Men"
Got a printer? You've got yourself a costume. With a few prints of men taped to an umbrella, you will be the hit of your office or party. Bonus points if you wear a rain jacket or rain boots!
14. Clark Kent/Superman/Supergirl
This costume is super! Even if you don't have a superman shirt, you can easily print off a superman symbol and tape it to a blue shirt! Everyone will think you showed up to the party without a costume…until trouble shows up of course! Don't forget the glasses, so no one knows your true identity.
15. Operation
This is a great costume for single people or a couple! Your SO can go as a nurse or doctor. Just print out the famous shapes and tape them to your body. Add a red nose, and carry along a set of tweezers for an easy DIY costume that everyone will recognize!
16. Chic-Fil-A Cows
Black spots and an "Eat More Chicken" sign, and you're in business. Even if you are promoting chicken genocide.
17. 80's Workout
Oversized baggy sweater? Check. Leggings? Check. Wearing your socks on the outside of your pants…check! Now fluff up that hair and go crazy on the makeup! It's time to dance!
18. "The Price is Right" Contestant!
A nametag is all you need for this costume…oh, and a winning spirit!
19. Survivor Contestant
A tank top and cargo shorts gets you a ticket to the most dangerous competition there is…trick or treating. Just tie a bandana around your head, rub some dirt on your face and you're ready to…well survive the night at least.
We hope this helped to get you started! Check out our other post of 1000 Halloween Costume ideas for more inspiration!
-Makayla
Pin for later!